INVITATION TO THE 5TH MEETING OF PPCP ALCHYMIST 17. 6. 2021
Dear Club Members, Dear Guests, and Friends,
here is the Agenda of the 5th working membership meeting of the PPCP, which will take place on June 17, 2021, in the Grand Hotel Alchymist in Malá Strana, Prague.
We are looking forward to meet you soon!
Committee of the PPCP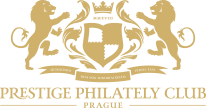 ———————————————
OFFER OF ACCOMMODATION IN THE GRAND HOTEL ALCHYMIST:
Accommodation – special offer for EUR 160 / Deluxe room / 1 night / 2 persons
Breakfast in buffet style or served in the room is included (according to the possibilities of the restaurant concerning governed regulations)
SPA Ecsotica (sauna, swimming pool, fitness) is closed. Still, it is possible to make a reservation for the massage – in case you are interested, please do not hesitate, the vacancies are filling up quickly.
To book accommodation, please contact directly the manager Mrs. Pamela Kreckova.
Contact: pamela.kreckova@alchymistgroup.com, mobile: +420 731 519 925 and please point out you are the participant of the "PPCP" event.